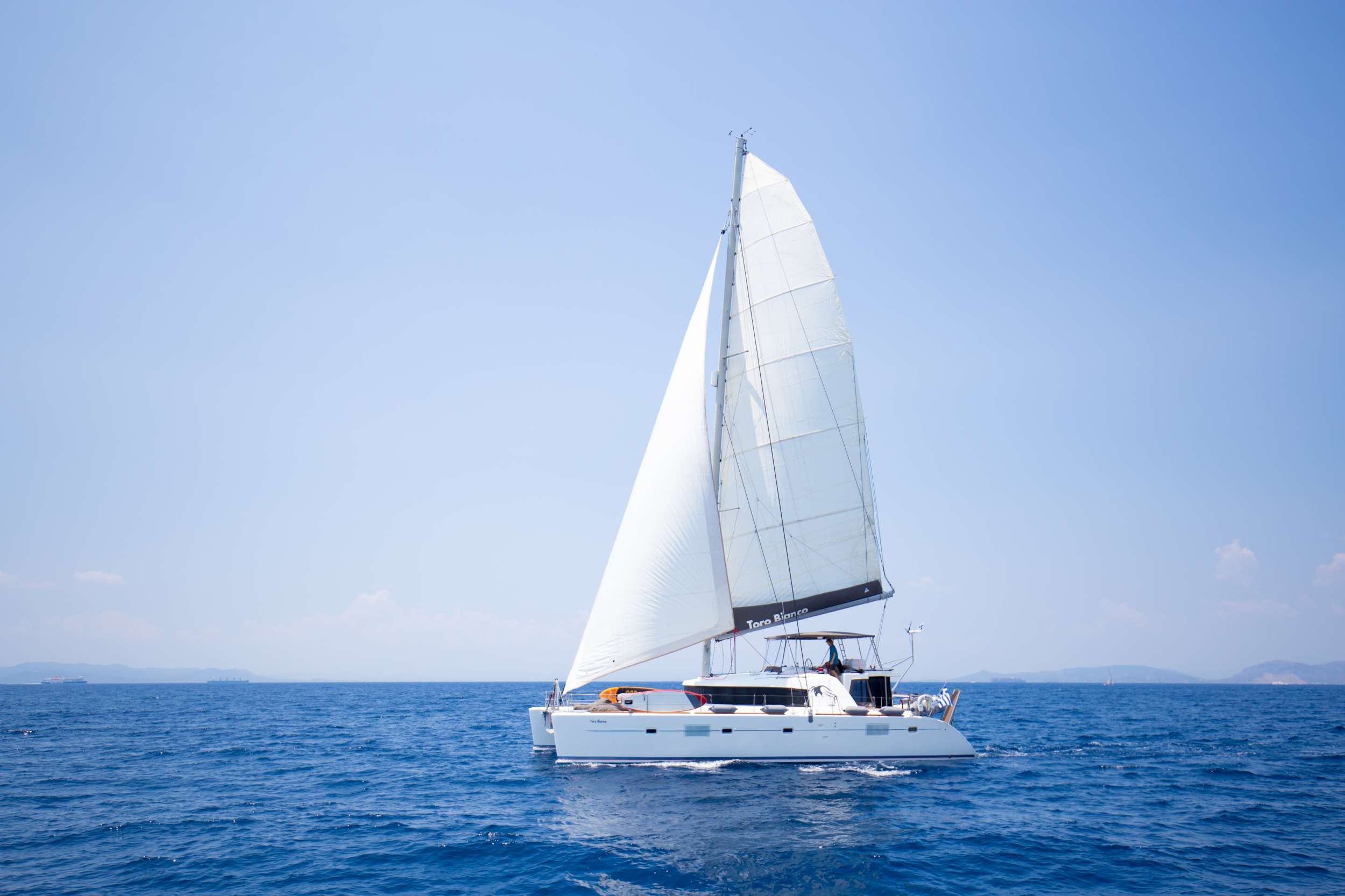 CUSTOMERS REVIEWS
Client Comments May 2022
It's been two weeks since we returned to Canada from our vacation in Greece and Europe. Now that we have readjusted to our daily routine, I would like to write to you and let you know about our experience in Greece.

First and foremost, I would like to express my gratitude for all the effort you made to make our trip to Greece a dream come true. It was a very long journey due to unexpected challenges and very strict restrictions here in Canada and around the world because of the pandemic.

I would like to thank you very much for the unexpected upgrade from the catamaran we initially booked, giving us the opportunity to sail on Toro Bianco. This was not only an upgrade to a more spacious catamaran, but also gave my family and I the chance to meet a great crew and enjoy the outstanding service and good company of Tasos and Myrto.

Tasos's dedication and professionalism combined with his extensive knowledge of Greek history and of the most beautiful treasures of greek islands allowed him to give us the best advice in choosing our itinerary. Having our voyage tailored by Tasos ensured that our trip always met or exceeded our expectations.

Also, we are very happy that we had the opportunity to experience authentic greek cuisine through Mytro's wonderful recipes.

Thank you for everything. We are looking forward to seeing you and sailing on one of Fyly's catamarans again.
CHECK AVAILABILITY AND BOOK NOW